LA Lawyers Philharmonic & Legal Voices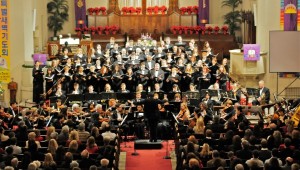 Gary S. Greene, Esq., Founder-Conductor
Jim Raycroft, Choral Director
Saturday, March 25, 2017
6:45 PM Pre-Concert Show in Fellowship Hall
7:30 PM Concert in Sanctuary
Wilshire United Methodist Church
4350 Wilshire Blvd., Los Angeles 90005
Program
Join us for an evening of Mozart & More with the "LA's Only Legal Orchestra and Chorus." Founder-Conductor Gary S. Greene, Esq., will lead the LA Lawyers Philharmonic and Legal Voices in a moving rendition of the Mozart Requiem.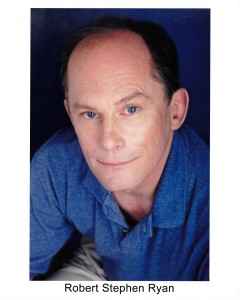 Members of the orchestra will play the delightful Mozart Sinfonia Concertante. The chorus will be featured in the beautiful I'll Remember You (made famous by Don Ho) and the glorious Zadok the Priest by Handel.
Singers from Legal Voices will perform solos in selections from the Phantom of the Opera, Les Miserables, West Side Story, the Magic Flute and more. A pre-concert show in Fellowship Hall at 6:45 pm will feature soloists in a number of songs including "Some Enchanted Evening" and "I'll Take Romance."
The evening's soloists are Renee Burkett, Eric Castro, Esq., Dave Deno, Janie Freedman, Randall Garrou, Esq., Louise L. Greene, Esq., Rebecca Hirsch, J.D., De Lano G. Hull, Linda Hurevitz, Esq., Susan Kasenow, Vincent Marchetta, Ana Mihanovic, Esq., Adriene Mixon, Esq., Hon. Deborah Myers-Cregar, Benjamin Natkin, Esq., Ima Nsien, Esq., Anita L. Olp, Esq., Charles Pullen, Darice Richman, David Ritchie, Esq., Wendy L. Sheinkopf, Esq., Joanna Spilker, Esq., Christine Ella Taylor and Robert Wargo, Esq.
The performance is in memory of Robert Ryan (1951-2016) who was a longtime and beloved member of Legal Voices. He performed as a soloist with our chorus and orchestra numerous times. He recently passed away.
Don't miss this concert that will amaze and inspire you.
View a concert flyer.
Tickets
Buy Tickets at www.LALawyersPhilConcert.eventbrite.com.
Also, tickets for our 8th Annual Concert Extraordinaire on Sunday, June 11, 2017, at UCLA's Royce Hall can be purchased at this Saturday's (March 25) concert.
Parking
Free parking is available in the adjacent church lot and on the street.