LA Lawyers Philharmonic & Legal Voices
Founder-Conductor Gary S. Greene, Esq.
Choral Director Jim Raycroft
Saturday, June 16, 2018
8:00 PM
Walt Disney Concert Hall
111 South Grand Avenue
Los Angeles, CA 90012
Program
The LA Lawyers Philharmonic & Legal Voices will celebrate their 9th season with a Concert Extraordinaire at Walt Disney Concert Hall. Details TBA.
Tickets
Tickets are $20 to $100.
50% of the ticket net proceeds is a donation. (25% will be donated to the LA County Bar Association Counsel for Justice and the Beverly Hills Bar Association Foundation to help those who cannot afford legal services. Another 25% will be donated to the LA Lawyers Philharmonic. All are 501(c)(3) nonprofit organizations.)
Advertise in our Printed Concert Program
Buy an ad in our printed program! Ads are available from $300 to $1,200:
$300 = 1/4 Page
$600 = 1/2 Page
$1,200 = Full Page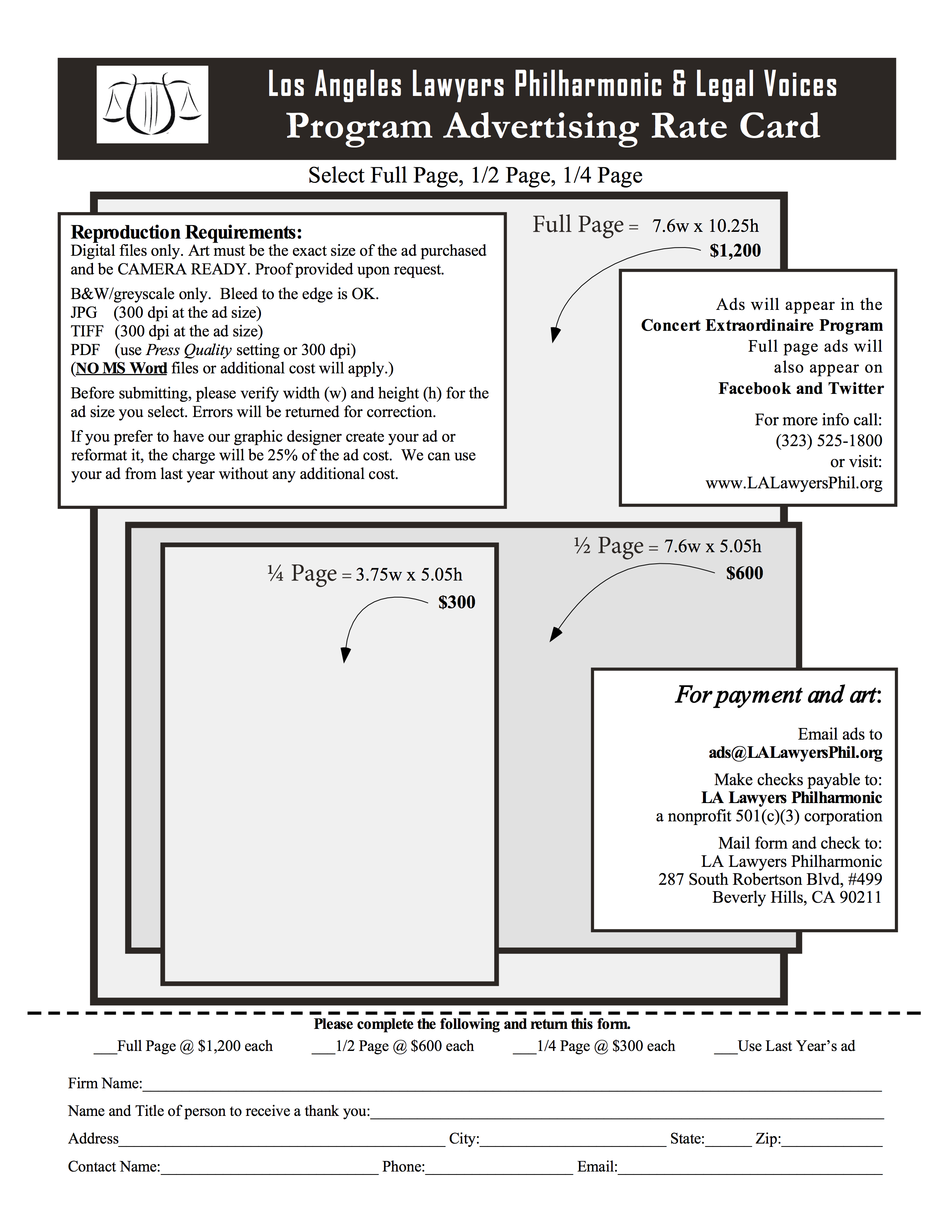 Download this ad rate/specs card for details about taking out an ad in our program.
Sponsor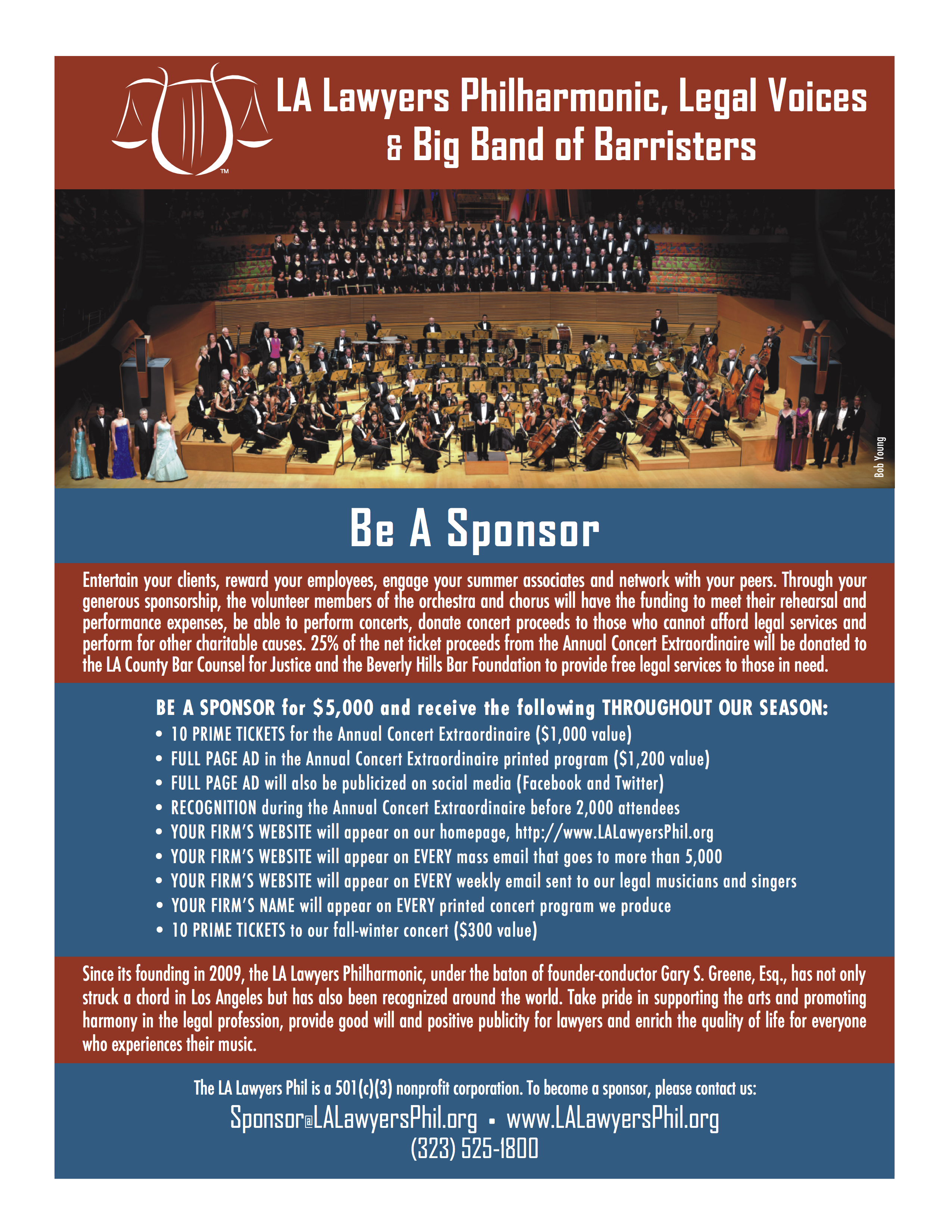 Join our team of lawyers and judges, law students and legal assistants and become a SPONSOR for only $5,000. A Sponsor will take pride in supporting the arts and promoting harmony in the legal profession while enriching the quality of life for everyone who experience their music. And you can entertain your clients, reward your employees, engage your summer associates and network with your peers. The Lawyers Phil is a 501(c)(3) nonprofit corporation.
View the flyer (in pdf).