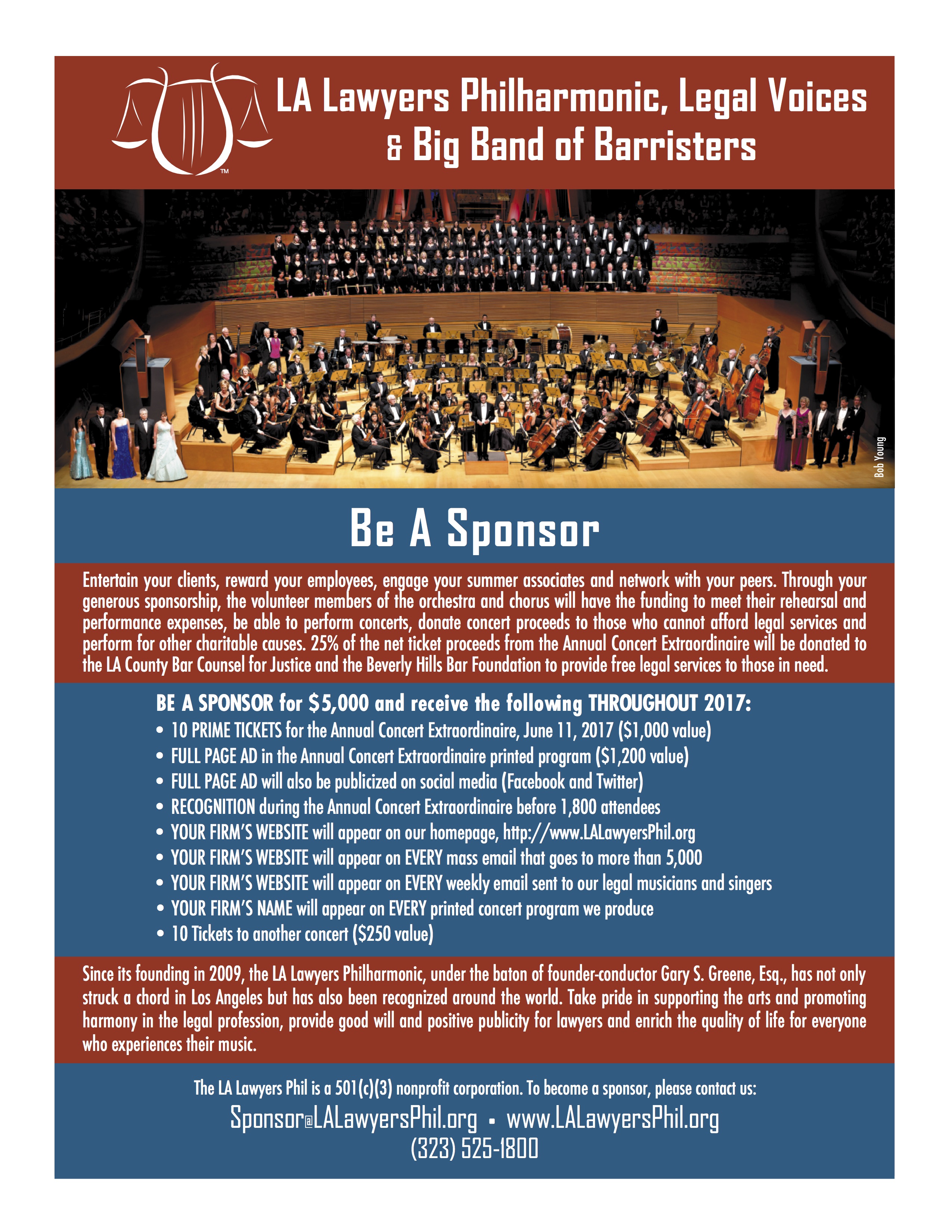 Join our team of lawyers and judges, law students and legal assistants and become a SPONSOR for only $5,000. A Sponsor will take pride in supporting the arts and promoting harmony in the legal profession while enriching the quality of life for everyone who experience their music. And you can entertain your clients, reward your employees, engage your summer associates and network with your peers. The Lawyers Phil is a 501(c)(3) nonprofit corporation.
View the flyer (in pdf).
Send us a message. Please include your phone number.